About us
People
Jonathan Wilde, principal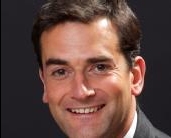 Jonathan graduated from Manchester University (Latin B.A. Hons) and qualified as a solicitor in 2000. Jonathan worked in a couple of small/medium sized firms in London and gained some international experience in Budapest prior to moving to Cornwall in 2005 where he worked for a couple of local firms prior to establishing Wilde Law in 2009. Jonathan does a mixture of company commercial and commercial property work.
Jonathan Williams
Jonathan is a practising solicitor who acts as a consultant to the firm assisting internally with commercial property matters and has previous experience of working at both Cornish and London law firms.
How we work for you
We listen to you.
We assess each piece of work by reference to the complexity, external factors, project length and the underlying value and then give you an estimate or for non-transactional work may give fixed fee costs where possible.
We speak in plain English.
We keep to our strengths and handle the drafting and the legal issues and try to keep the drafting and the transaction as succinct as possible without becoming unnecessarily involved in or protracting the commercial elements of the matter.
Recruitment
We are looking for a a qualified solicitor to do commercial property and some company commercial work based either in Truro or in Exeter. There is flexibility within this role for the right person, whether recently qualified or more experienced.
A strong academic background and previous commercial property experience is required but company commercial experience is not a necessity.
To apply in confidence, email your CV with a covering letter to: jonathan@wildelaw.co.uk